Looking for a quick motivation boost? We share five quick ways to improve your motivation and start seeing progress fast
Motivation can be a tricky thing. Whether you're thinking about working towards a healthier lifestyle, want to change your career, or get started with a new creative hobby, once the initial excitement has worn off, the actual work needed to put in before you start seeing significant progress can be daunting.
Procrastination, burnout, low mood overwhelm – there are so many different reasons why our motivation can falter. But low motivation doesn't mean our progress needs to stop. Here are five quick ways to kickstart your motivation and get back on track.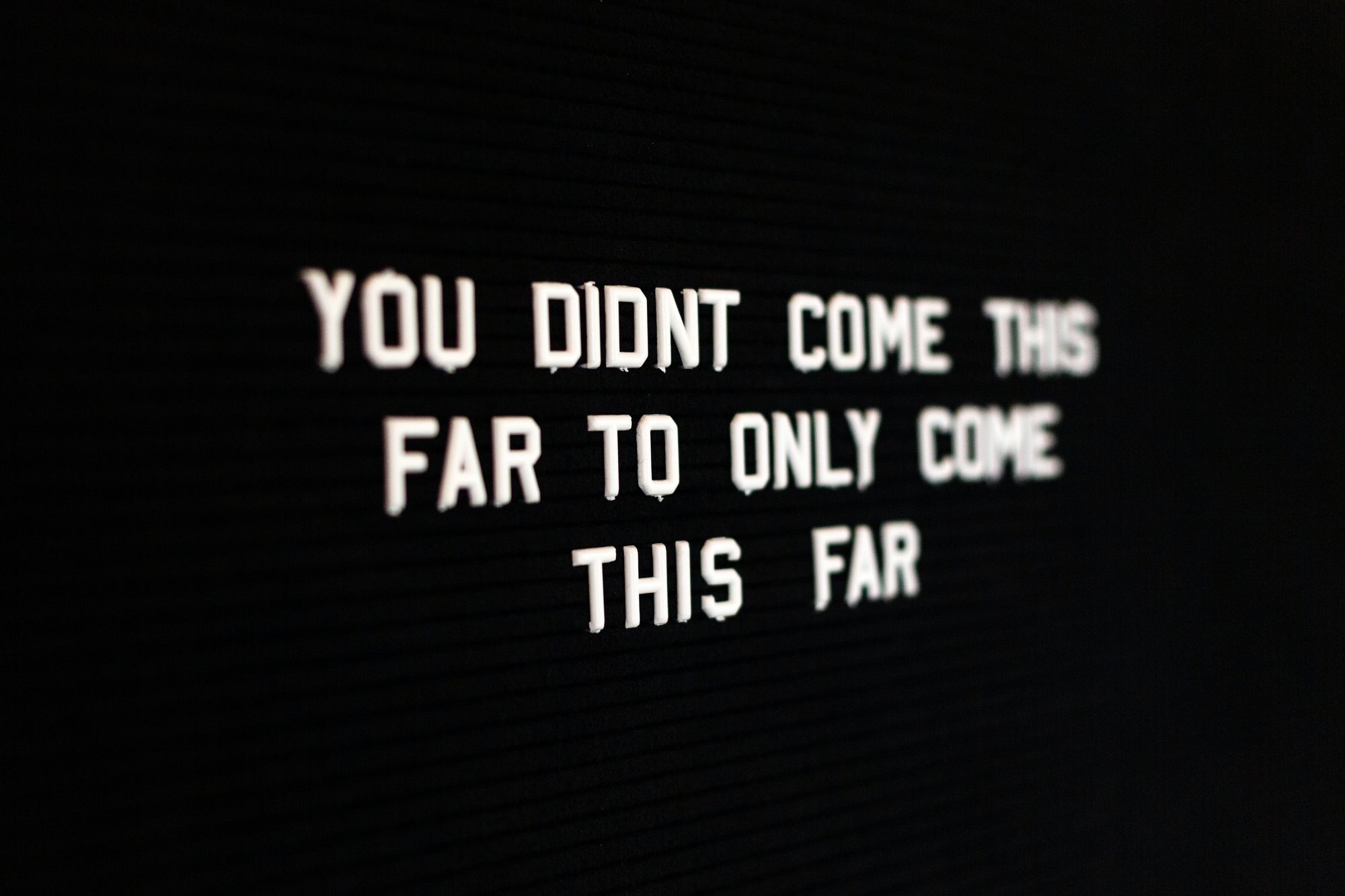 1. Make a fresh start
You don't have to wait until the new year to make resolutions. Setting new goals, making commitments, and giving yourself the chance for a fresh start can happen at any time. This can help you to feel energised and reinvigorated, giving you a much-needed boost to get started.
If you've been feeling weighed down by big, daunting tasks or unclear pathways towards what you should do next, giving yourself a fresh start creates the opportunity to re-evaluate what you want to achieve, figure out how you want to do that, and let go of any negativity that may have been holding you back.
2. Simplify your goals (and your to-do list)
In order to achieve more, sometimes we need to aim for less. That doesn't mean we want to achieve less – just that we want to focus on fewer big, complicated goals, allowing for a more simplified to-do list.
The more we try to put onto our to-do list, the more likely we are to feel overwhelmed. Cutting back on activities that don't motivate or excite you can help you to avoid procrastinating. When our to-do list feels cluttered, it can be confusing. Where do you get started? What's the real priority? Why are you doing this again?
Keep things simple. You can always expand on your goals later on, once you've started seeing progress.
3. Try the five-minute rule
Typically used for procrastinating, the five-minute rule can help you to feel more productive and, in turn, more motivated as you start to see real progress.
Commit to spending just five minutes on one of the tasks on your to-do list. Often, pushing past those first few minutes is enough to help you get into the flow of things and keep going past your allotted time. Using a timer can help you to avoid clock-watching while reminding you to assess how you are feeling once your time is up. If you're feeling more motivated, keep going! If not, why not try taking a short break and then coming back to try another item on your list?
4. Focus on gratitude
Being grateful for things isn't just a form of politeness, it can have a significant impact on you, too. Researchers have found that expressing gratitude for something good in your life can help improve your sense of self-worth, fitness levels, and overall health. In essence, practising expressing gratitude can act as a mood booster which, in turn, helps you get into the right mindset to get things done.
5. Don't go it alone: Work with an expert
Without someone to hold us accountable, it can be easy to procrastinate, put things off, and lose our motivation. If no one is watching, are we even failing, or just delaying getting started? Creating a sense of accountability can help us to push ourselves forward even when our motivation levels may be lagging.
A motivation coach can help to:
Assess your current situation.
Set clear, achievable goals and milestones to help you stay motivated along the way.
Teach you new strategies and methods of working, thinking, managing time and stress.
Help you track your progress and celebrate successes.
A coach can help you to learn, grow, and achieve your goals. Working with an expert doesn't guarantee success, but it can help equip you with the knowledge and skills needed to take your progress to the next level.
To find out more about motivational coaching and to find a coach online or near you, visit Life Coach Directory.