TV presenter and life coach Anna Williamson explores perinatal mental health and the new service supporting mothers-to-be in tonight's episode
Becoming pregnant and having a baby is painted as one of the most joyful experiences a human can have. For those who experience it however, it can be a difficult time. With the birth of her first child, Enzo, presenter and life coach Anna Williamson suffered severe anxiety and ill mental health.
Presenting BBC Inside Out London, Anna is eight-weeks away from the birth of her second child and is in a much better place mentally thanks to a new service she's accessed.
From 2020 all pregnant women have access to dedicated teams in their area who support those struggling with their mental health, both before and after their baby is born.
This new service is sorely needed. Troubling research from the NCT and Netmums revealed that 47% of mothers who have recently given birth get less than three minutes to talk about their mental health at a postnatal check. And as recently as five years ago, 40% of women had no access to specialist mental health care.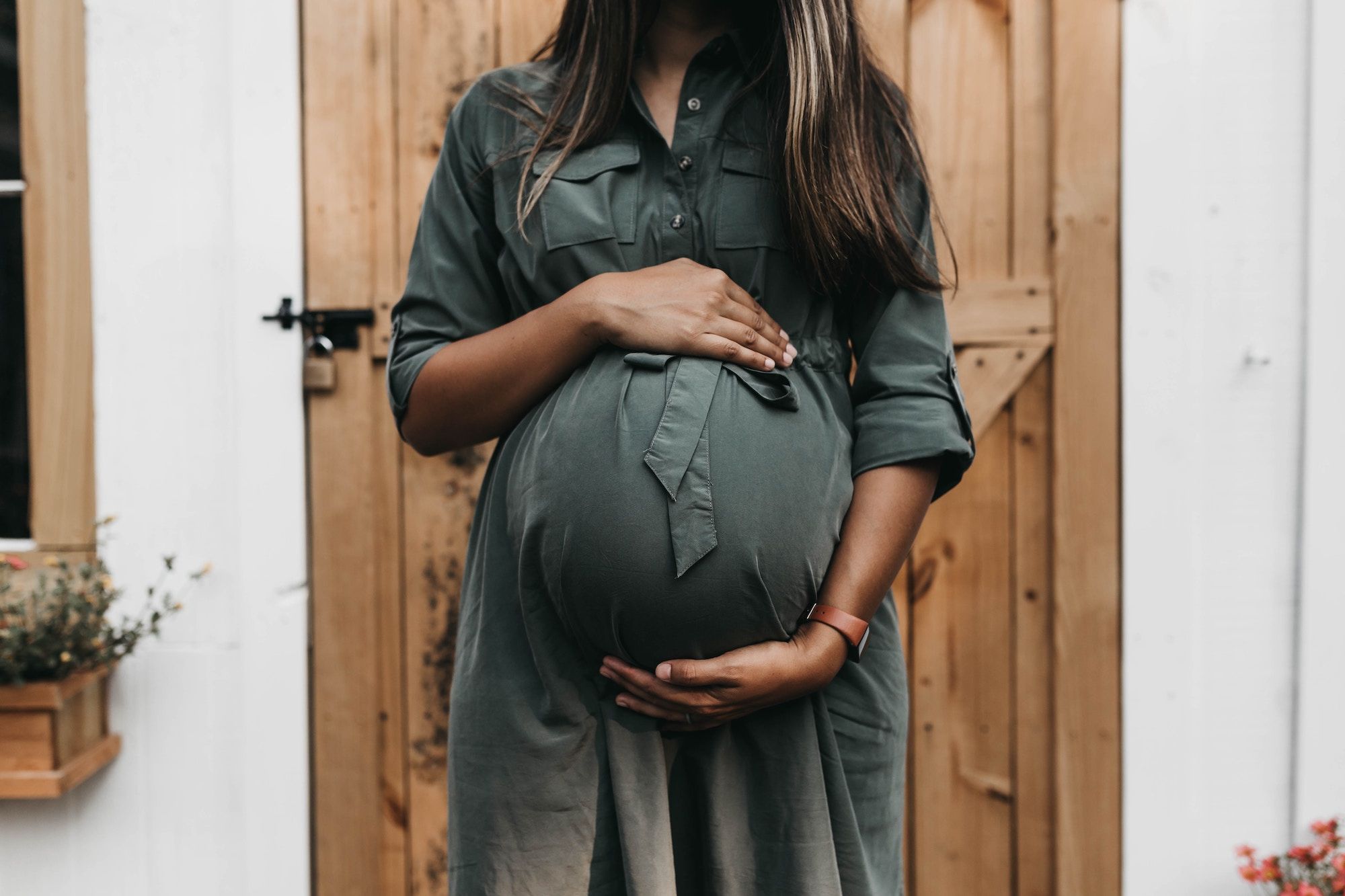 Anna discusses the impact this new service is having on her mental health and meets fellow mothers who have benefitted, including Claire Bibby who says access to this service "saved my life".
Speaking to us ahead of the show airing, Anna explains that making the show opened her eyes to the scale of the problem.
"I know that pre-and postnatal mental health is a real 'thing', But it was surprising to hear just how many women are suffering… It does not discriminate. Anybody can experience pre-and postnatal mental health issues and yet the stigma around it is worryingly apparent."
Discussing anxiety and motherhood in an article for Counselling Directory, counsellor Marilyn McKenzie (BSc, PGDip, MBACP) reiterates the importance of taking care of mental health pre and post pregnancy.
"The thing that many people forget is that, more than anything, mum needs to be well in order for baby to be well. Don't feel tempted to become superwoman, as it will take too much out of you and simply isn't worth it. If you take anything from this - it should be that you seek support and be honest.
"Let the maternity service know that you need help, and if you don't feel that help is forthcoming then keep asking for it. If you need to speak to someone about getting private support, then there are other therapists who can help."
In order to access the new service, expectant mothers can self-refer or get a referral from their GP. While this is of course brilliant news, the show highlights how this relies on mothers feeling able to reach out and ask for help, and that detecting women who need help is still difficult.
The programme looks at how these services are addressing this and working together to support those most vulnerable.
We ask Anna what she hopes viewers will take away from the show.
"I really want to encourage all new mums to be as honest and open as they can about how they are feeling. Pregnancy and birth can throw up all kinds of emotions thoughts and feelings and it's important to know there is help out there if you need it.
"Community perinatal mental health teams are invaluable, mine has certainly helped me and made me feel supported and not judged in any way. I want the NHS to place even more importance on this service so no mother or family is left alone struggling. The early days, weeks and months of parenthood is so important, and too many people aren't getting the care they desperately need."
---
Inside Out London is airing 3 February on BBC One at 7:30PM.