We all need a little push sometimes. We share 12 books that can help you reignite your passion, find inspiration, and become more motivated to achieve the big (and little) things you've only dreamt of
Reading. It's something that we know is good for us (just six minutes reading each day can reduce our stress levels by two thirds), yet many of us struggle to make time for it. Nearly a third of us (31%) don't read in our free time. For younger readers aged 16-24, that rises to nearly half (46%).
Those of us who don't read are more likely to experience feelings of depression, whilst those who do take the time to read have an overall stronger sense of relaxation and decreased feelings of stress. Reading can help us to improve our self-esteem, give a greater sense of life satisfaction, and have a profound effect on our sense of wellbeing. Professionals are even recommending books on prescription to help boost readers moods, help them feel more in control, and help with a variety of topics from anxiety and bullying to self-harm and depression.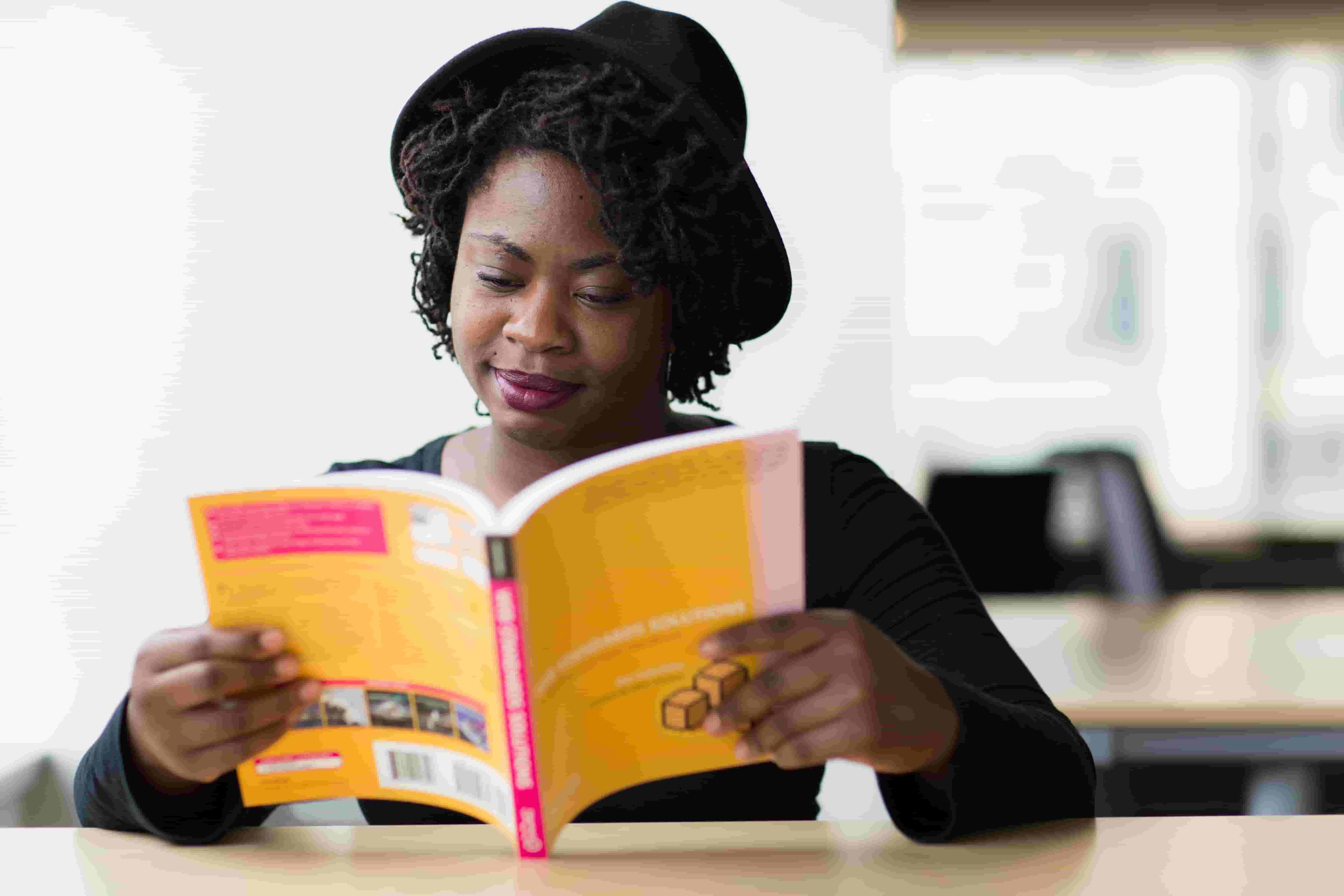 If sitting down and physically reading a book feels daunting, listening to audiobooks can also have a whole host of benefits.
No matter how you read, taking time out of your day to make space to learn something new, relax, unwind, or just focus on something that brings you joy can have a significant impact on how you feel.
If you've been struggling to find your motivation, or are looking for a little inspiration to help get you started, these books could be just what you've been looking for.
---
Inspirational and motivational fiction
The Alchemist
By Paulo Coelho
An international best-seller, The Alchemist follows a young Andalusian shepherd as he leaves his home in search of something more. Written using simple, beautiful language, the poetic allegory used withing The Alchemist is the perfect inspiration to push you to follow your heart.
Challenging readers to have a big vision, but recognising that the creation and pursuit of your vision will be a long and hard journey, Paulo encourages readers to find true inspiration from a quiet, calm place. Reminding us that the power to achieve our dreams is within us – and has been all along – if you are struggling to find direction or self-belief, this is the book for you.
A Wrinkle in Time
By Madeleine L'Engle
A children's book with a difference. While A Wrinkle in Time is, on the surface, the tale of a bookish girl, her brilliant brother, and their new friend going on a cosmic quest to save their father from evil, this modern classic can be read as a reminder of the importance of being good in the face of evil.
Recently adapted for the big screen, both the film and novel versions of A Wrinkle in Time value feelings above all else. Filled with inspirational quotes, in many ways the message can be encompassed in the idea that we need to try our hardest, to be better, and to most importantly of all, remember that we are loved.
Fangirl
By Rainbow Rowell
Identical twins Cath and Wren did absolutely everything together – until they went off to uni, and Wren wants to go it alone. Following Cath, a horribly shy young woman who can best express herself through fanfiction, without the comforting presence of her sister, she is left feeling isolated and unsure of her place in the world.
Exploring typical tropes of young love and empowerment, Fangirl really shines when it comes to not only realising your talent and embracing it, but recognising what makes you different – no matter what the rest of the world may think. Facing new experiences in an unfamiliar setting, Cath is faced with a path she never thought she would have to take alone.
Filled with empathy, strength, and the honest, vulnerable struggles of a young woman trying to find her own way without the comfort and support of the one who was once closest to her, Fangirl is as tear-jerking as it is inspirational and uplifting. You've been warned.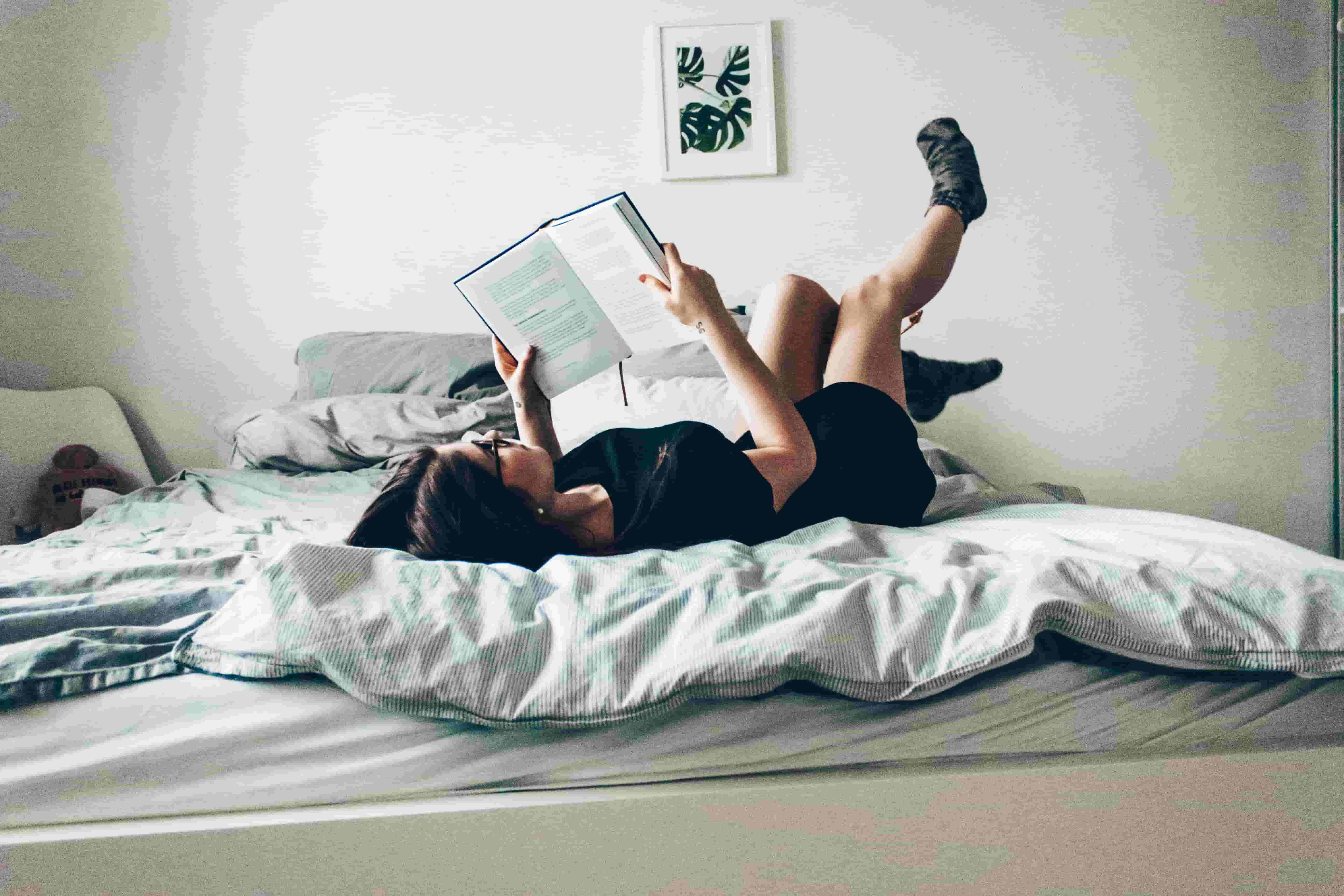 A Man Called Ove
By Fredrik Backman
Heartwarming, humorous, moving, and uplifting, A Man Called Ove is a tale of love and community that will leave you feeling refreshed and invigorated. Going by first appearances, Ove is the grumpiest man you could ever meet. Thinking he is surrounded by idiot neighbours and schemers who ousted him as the Chairman of the Residents' Association, Ove makes his daily inspection rounds of the local streets.
Yet when a boisterous young family moves in next door, Ove finds his world turned on its head. Just because he doesn't walk around with a smile plastered on his face, doesn't mean he's the 'bitter neighbour from hell' some call him. A tale of unlikely friendships and the power of community to change our lives for the better, we see how it is never too late to learn to live and love again.
Touching on the ongoing impact of grief, loneliness, and the risk of focusing more on thought than action, A Man Called Ove brings about an equal sense of melancholy and quiet celebration.
Odes to Common Things
By Pablo Neruda
A collection of odea and pencil drawings celebrating everyday things, Pablo encourages readers to embrace the ambiguity and intimacy of our daily lives. Showing us new ways to view everyday things and how we can appreciate them, Ode to Common Things takes the ordinary and makes it extraordinary. If you are feeling stuck in a rut or are struggling to find motivation, Ode to Common Things can help you see the mundane in a whole new light.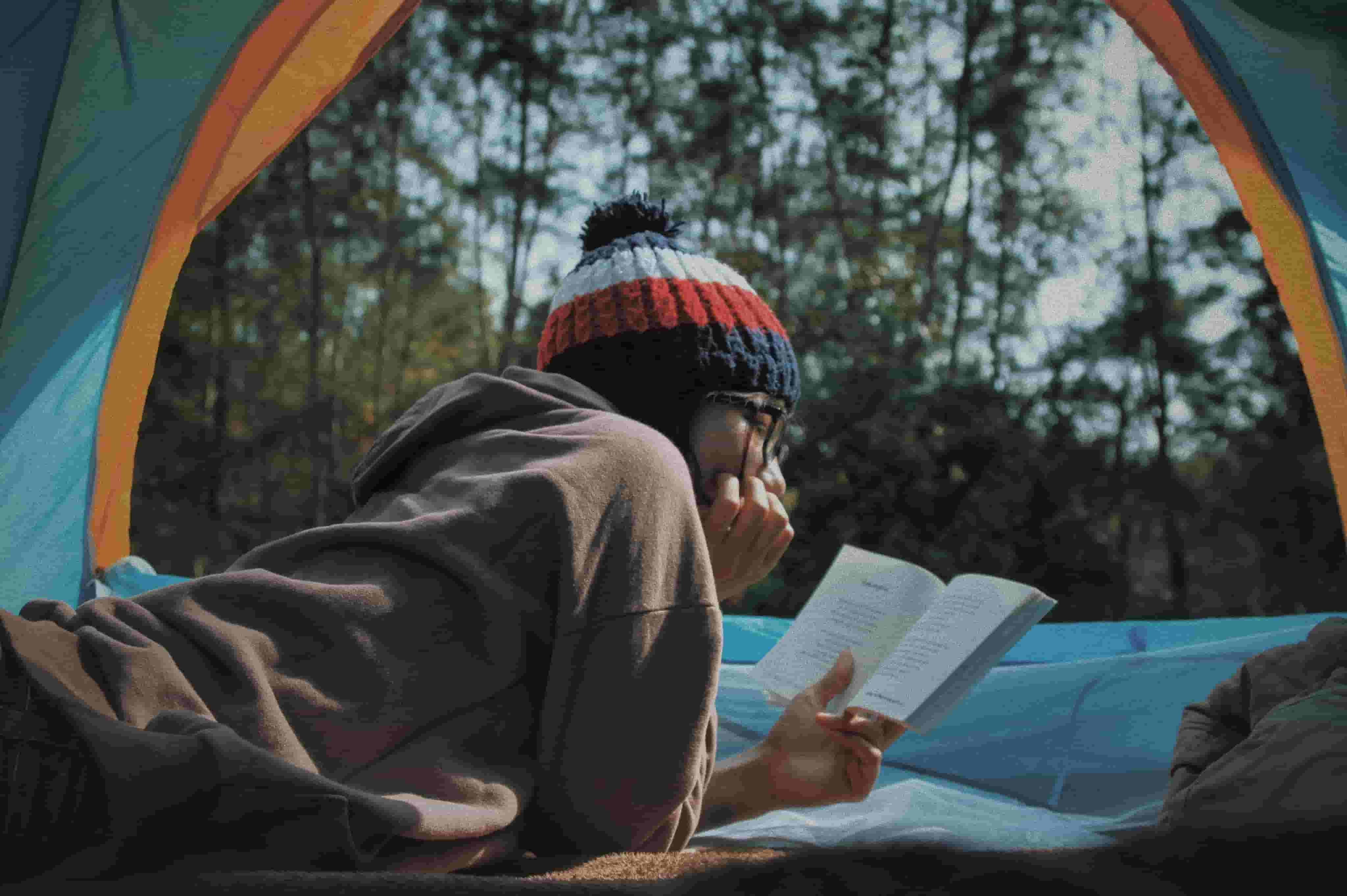 Self-help to encourage self-improvement and self-care
The Checklist Manifesto
By Atul Gawande
Having a well-designed (and implemented) to-do list can have more of an effect than we may think. Helping to reduce mistakes, deal with everyday tasks, and simplify both the mundane and complex, The Check List Manifesto looks to help us to do things right, safely, and efficiently.
Looking at how checklists can help – whether you're following a recipe, or starting your own business - Atul explains how you can break down complex tasks into smaller steps.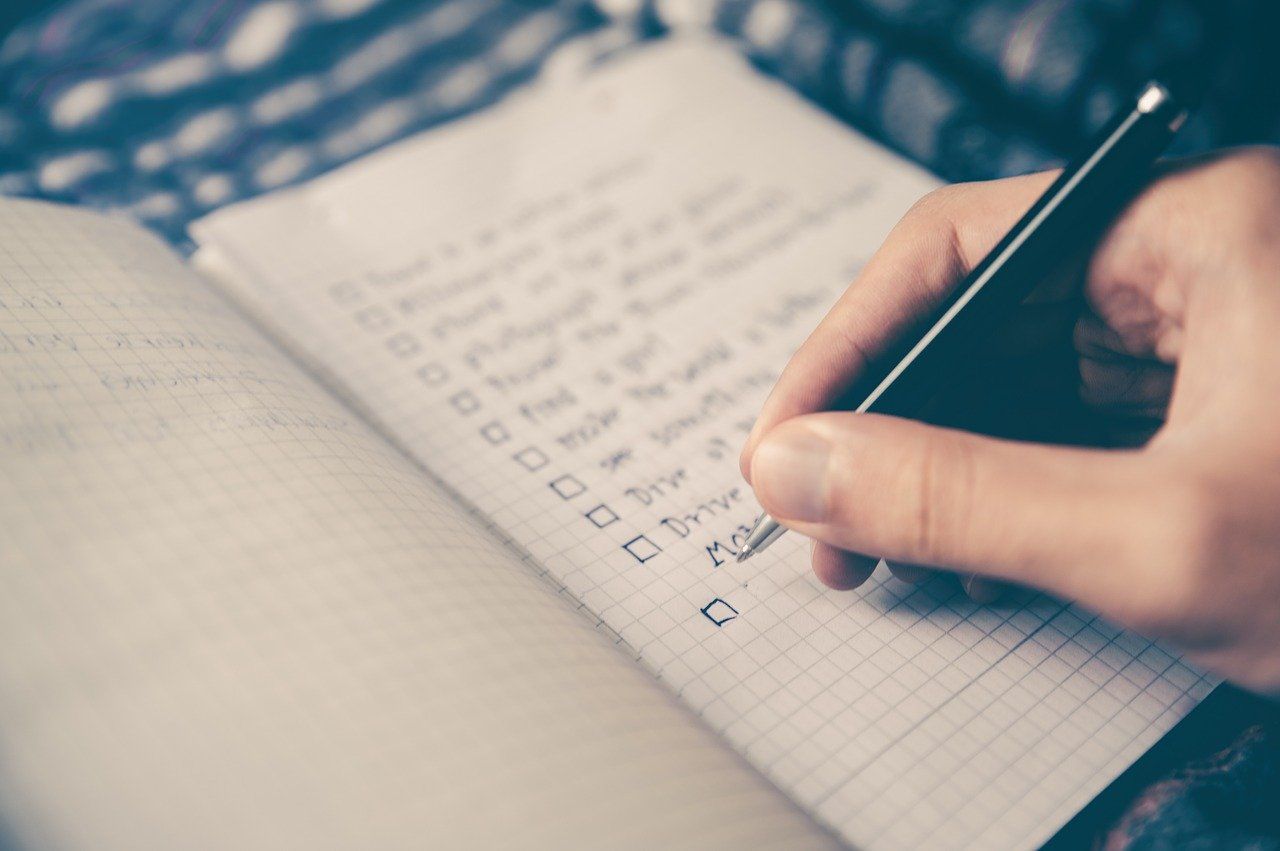 Reframe Your Viewpoints
By Virginia Ritterbusch
We all feel stress and anxiety from time to time. But what if we could redirect that energy into something more positive? What if we could channel our anxious energy to help unlock our confidence? Reframe Your Viewpoints teaches readers that by introducing a few new, positive habits each day, you can start making decisions, taking action more quickly, and handle life's challenges in new ways. Using the neuro-linguistic programming (NLP) technique
If you've ever struggled to work through stress, had trouble with balance or sleep, or want to learn new strategies to help you manage how you are feeling and reframe your negative thoughts, this could be the book for you.
The Happiness Project
By Gretchen Rubin
The Happiness Project describes one person's year-long attempt to find out what leads to true contentment. Drawing on science, classical philosophy, and real-world application in an engaging and relatable story of transformation. Following the author's epiphany that her days felt long but her years felt short, she realised that her focus wasn't on the things that really matter.
Unafraid to challenge conventional wisdom (money can help buy happiness when spent wisely) and to reinforce existing views (the smallest of changes can make the biggest difference), Gretchen shows how we can channel each day towards happiness. If you're feeling stuck in a rut or are struggling to make a change, this practical how-to could help you shake things up and gain a new perspective.
Option B
By Sheryl Sandberg and Adam Grant
A practical, inspiring, and powerful book all about building resilience, facing adversary, and finding joy after life's inevitable setbacks, Option B was written after the sudden death of Sheryl's husband. Her friend and co-author Adam, a psychologist, was there to tell her that we aren't all born with a fixed amount of resilience; we can all take set steps to recover from life-changing experiences. Resilience is a muscle that everyone can build.
Combining personal insights with eye-opening research, Plan B explores the different hardships people have overcome including job loss, illness, natural disasters, sexual assault, and war. Sharing stories that focus on the capacity the human spirit has to persevere and rediscover joy, Plan B shows readers how we can help others in crisis, show ourselves more compassion, and create resilience at home, work, and in our community. When Option A isn't available, making the most of Option B is key.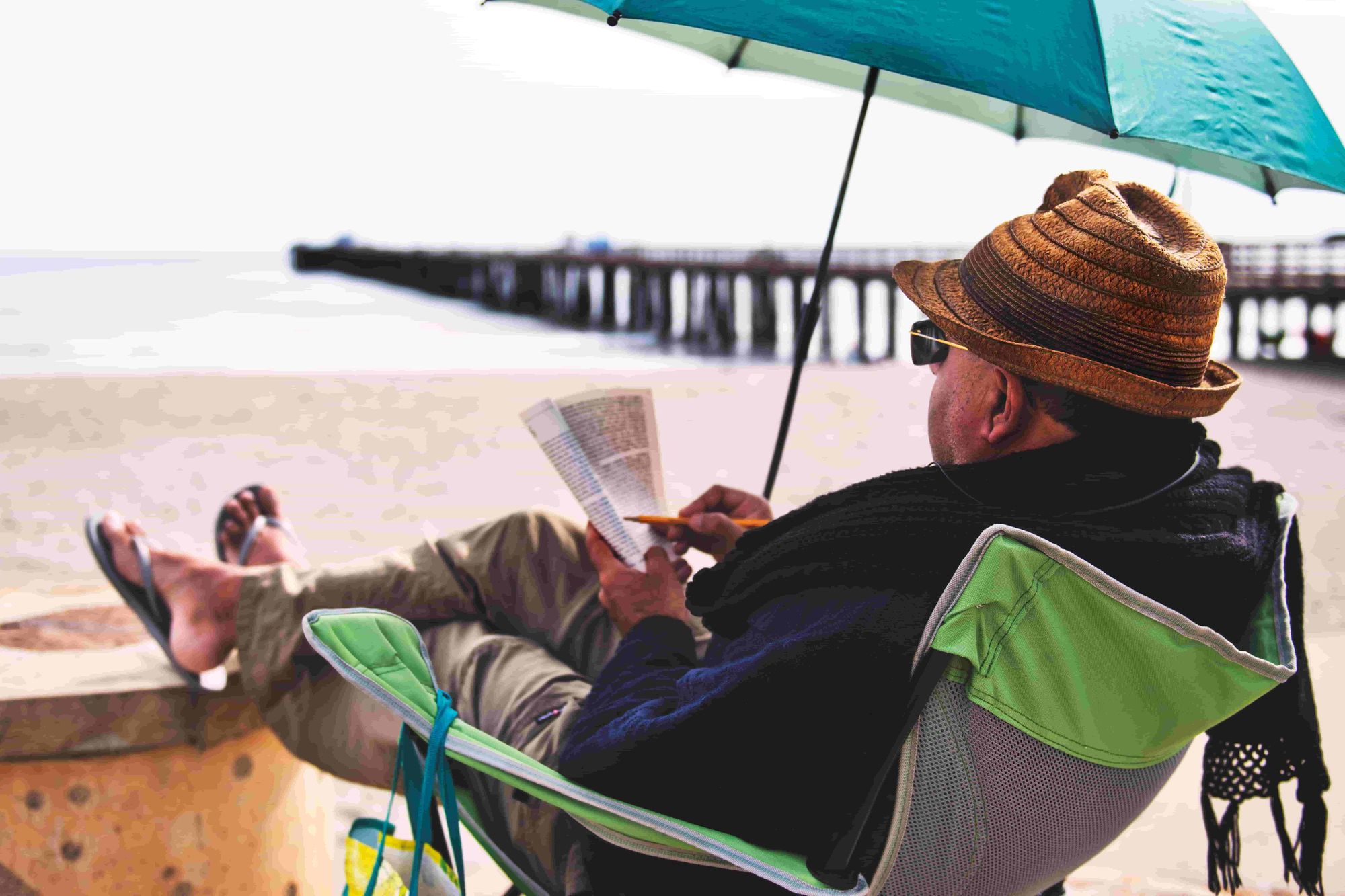 Unmissable, inspirational true stories
Persepolis: The Story of an Iranian Childhood
By Marjane Satrapi
Available in both graphic novel and novel formats, Persepolis is equal parts wise, funny, and at times, heartbreaking. Telling the story of author Marjane's early life in Tehran during the Shah's regime, Islamic Revolution, and the following devastating effects of the war with Iraq, Persepolis is frequently listed as one of the top books of the 21st century.
The child of radical Marxists and great-grandchild of Iran's last emperor, Marjane shares her childhood and the unique history of her country through unforgettable portrayals of her daily life in Iran, as well as the bewildering contradictions she saw between her home and public life. Equal parts outrageous and ordinary, Persepolis shows the powerful butter a loving family can provide in this moving, beautiful autobiography.
Reasons to Stay Alive
By Matt Haig
Sharing his highly personal journey, Reasons to Stay Alive shares author Matt's own mental health experiences. At age 24, Matt could see no way to go on living. Showing how he came through his mental health crisis and learned to live again, in this moving, funny, and surprisingly joyous exploration, Reasons to Stay Alive shows us how we can live and love better – and feel more alive along the way.
Not only a memoir, Reasons to Stay Alive is all about how we can make the most of our time on earth. Full of wisdom and compassion, Matt manages to articulate depression – in feeling and meaning – in a way that we can all understand. If you have ever struggled with depression, or know someone who is depressed, this is a truly unmissable book to gain a better insight into what they are experiencing – and how there is hope to come out the other side.
All These Wonders
By The Moth
Sharing 49 true stories about facing the unknown, All These Wonders was created by The Moth. A worldwide storytelling collective that gives people the opportunity to tell a 10-minute story to a live audience, their weekly podcasts share these stories with audiences around the world. Collected now in print, these stories will bring tears, joy and inspiration to readers, as regular people share the experiences that changed their lives forever.
With over 17,000 stories performed over Moth's first 20 years, this collection of some of the very best humorous, moving, and gripping tales from all walks of life will leave you with a sense of wonder and disbelief at the range of human experiences that shape us into who we are today.
---
These are just 12 of our favourite books to boost motivation, but there are so many more available, with new ones to discover every day.
Do you have a favourite, inspirational book that isn't listed above? Let us know. Find us on Facebook, Instagram @happiful_magazine and Twitter @happifulhq.
If you are struggling with motivation, it could be time to kickstart your creativity and get an extra helping hand. Find out how working with a creative coach could help.