Five tips to help you manage feelings of guilt in the coronavirus pandemic
When my best friend recently admitted to me that she feels terribly guilty for contracting COVID-19, I was truly surprised. She had in no way brought the virus on herself, so how could she feel guilty for being so poorly? So I dug a little deeper, and in fact, she isn't alone.
Feelings of guilt during the coronavirus pandemic are all too common, and they come in many different forms, as psychotherapist Sally Nilsson explains: "You may feel guilty because you cannot see your elderly relatives or your children because they are staying with others. Your guilt may be because you have had to furlough or even let go of valuable staff members. Perhaps you are in the medical profession and you have had to give awful news to a worried relative." And at the top of this list is survivor's guilt.
With news reports that seem to reveal growing numbers daily, it can be very tough to get a handle on your guilt, particularly if you have come through a COVID diagnosis. You might feel guilty that you're feeling bored at home or even have high guilt or fear that you have unwittingly infected others.
But these are all valid because as human beings, we aren't programmed to feel or react in one certain way to a situation
Below are five tips to help you understand feelings of guilt, and allow yourself a little self-compassion.
1. Acknowledge and accept your guilt
The most important thing you can do is acknowledge that you are feeling guilty and listen to the reason. You can even say this aloud, "I feel guilty because…" and if there is anything you can do, for example, apologising if you have been short with someone (which is common when we're stressed or under pressure which many are feeling in the pandemic) take action to rectify the situation. You can then re-distribute your energy into moving forward in a more positive manner.
Sometimes, when it comes to survivor's guilt, it's extremely difficult to assuage your guilt. Sally says that talking therapy can be a big help here. "Perhaps you are in the heartbreaking position of someone close to you losing their life from the virus and you have survived.
"This will be compacted as you may not have been able to see your loved one in the final hours or days. Counselling is highly recommended for this affliction. It is not your fault and life will return, in time, to some form of normality. There are therapists who are experts in this type of trauma."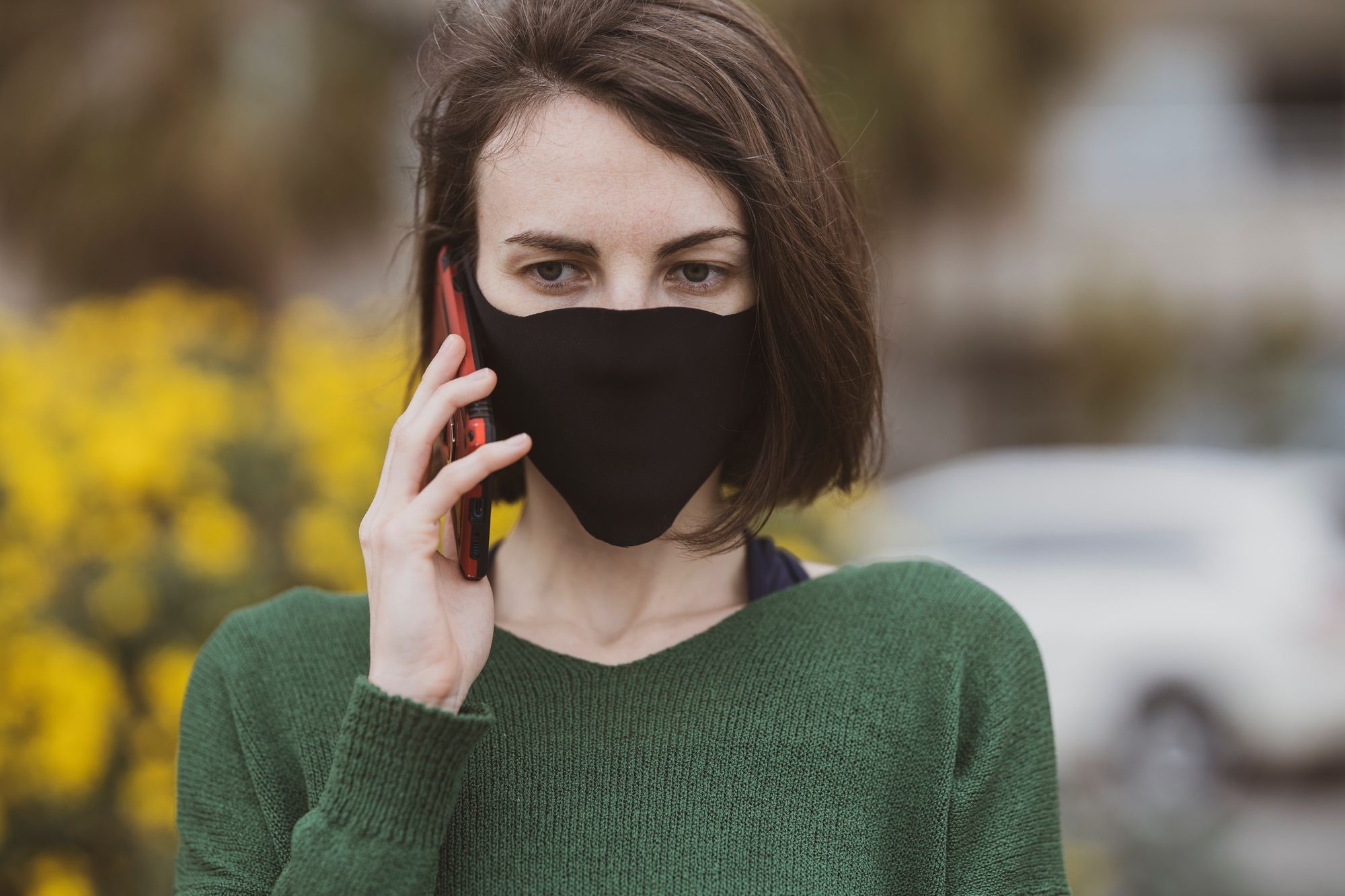 2. Re-frame your negative self-talk
You might feel guilt over not seeing your elderly parents, or helping them as you would on a daily-basis before COVID-19 which can turn into unhelpful, negative self-talk. When these thoughts strike, it's important to remember that you have made this decision with their health at the heart of it, which is the most important thing. Based on external factors that were out of your control, and guidance from the experts you made an informed, albeit truly difficult, decision that will hopefully enable you many more years to come together.
If you're struggling to soothe this particular guilt, try repeating this affirmation, "I'm doing the most loving thing I can do right now by staying away temporarily to ensure their health for the future."
3. Build mental resilience
Mental resilience refers to the toolkit we have to enable ourselves to adapt and ask for help in the aftermath of trauma or a painful experience, and move forward with our lives. Throughout our life, we'll be faced with many trying situations, such as the one we find ourselves in right now and our levels of resilience will change.
If you're struggling with guilt in any form, it can be helpful to consciously build your mental resilience so that you are able to control, and stop unhelpful thoughts from dominating your daily life.  
4. Practise self-compassion
Self-compassion is one of the most loving things you can do for yourself right now, and this is completely valid, and necessary. Guilt is tough, and if you're already battling those feelings, the thought of showing yourself a little kindness can seem unrealistic. But, the negative internal conversation you have with yourself is only going to fuel guilt further.
Imagine what you would say to a friend who was calling themselves names, constantly berating their feelings. Try to respond to your own feelings in the same way you would a loved-one. For example, if you're struggling with feeling like you've infected other people with the virus, you would probably say to a friend in this situation, "You are a good person and would never knowingly or purposely put someone's health at risk. You are doing your best by following guidelines." Try having that conversation with yourself.
This leads me to the next point, learning from your previous behaviour, from a place of kindness.
5. Learn from your previous behaviour
Whether your tolerance of the restrictions has waned in recent weeks or you expressed strong opinions at the start of the pandemic that have now changed, it's ok. It's ok because these experiences enable you to reflect on past behaviours and what you learnt, ultimately determining how you want to move forward. This is part of the growth process. It's highly likely you have very different views than that of 10 years ago, but they shaped the person you are today.
I'm certainly not saying breach restrictions, but perhaps now is the time to take stock of your behaviour and acknowledge your mistakes, moving forward with kindness and intention.
"Guilt is a negative and unhelpful emotion and so many of us are feeling it. Let us at least turn the volume down a bit on those bully guilt thoughts," says Sally. "Maybe give yourself permission to 'feel' guilty for 10 minutes each day. The rest of the time can be filled with taking action."
---
COVID-related support services
The COVID-19 Support Group UK is a Facebook peer community that enables a safe space for people to discuss and find comfort in others' experiences of COVID-19.
If you have sadly lost someone in the pandemic, Cruse Bereavement has a dedicated support hub for the bereaved and their helpline, 0808 808 1677​ is open daily.
Further support
The pandemic has affected all of us in many ways. Feelings of overwhelm and anxiety are very common so if you need to talk, Samaritans offers a 24/7 listening service with trained volunteers. Reach out to them on 116 123.
CALM, a leading movement against suicide, has a 365 day helpline and web chat from 5pm to midnight 0800 585858.
For one-to-one support for survivors of sexual violence and abuse, Survivors' Network offers telephone talking services and a helpline 01273 720110 on Wednesday evenings.
You can reach out to a professional counsellor who offers a confidential, safe space to discuss your worries via Counselling Directory.