Heralded as 'the most exciting opening in the UK' by CN Traveller, does Birch mark the beginnings of a new form of hospitality?
When was the last time you took some time away from your busy schedule to truly relax, and have a little fun? Away from the bustling streets of the town or city where you spend your days. Away from the constant sound of traffic, sirens and the constant buzz of your phone. When did you last learn something new, or try an activity simply because you wanted to?
While the pandemic may have allowed you a taste of this - from the banana bread baking frenzy to the evenings spent on puzzles and at-home pottery kits - much of that has faded away as our lives return to what was normal. The news is heavy, and while in the UK, covid restrictions have been lifted, it hasn't gone away and cases are once again rising. We really wouldn't be surprised to hear if you're feeling at least a little exhausted.
And if there's anything to say about the last couple of years, it's that we all need some respite. So, where can you go to escape your day to day life, rest and recuperate, but also have some fun and indulge your creative side? Birch might be the place for you.
Welcome to Birch
Heralded as 'the most exciting opening in the UK' by CN Traveller, Birch is technically a hotel but, as you may have gathered, it's so much more than that. During your stay, it doesn't feel like any standard hotel - really, it's more like a festival (but with better bathroom facilities). Birch is a new form of hospitality we didn't know we were missing; relaxed, led by nature and creativity.
If you're in need of a little R&R, you can choose from a variety of treatments at Birch's Wellness Space - a space dedicated to helping you reset and take you away from the external stresses and strains of everyday life. From guided meditation, yoga and conscious breathing to high-energy spinning and even outdoor classes such as woodland weights, Birch can feel like a million miles from the hustle and bustle of the city, yet it is only 40 minutes outside of central London.
Birch is an intervention from the judgements, expectations, and constraints of daily life. An escape for the explorers. A catalyst for the curious.
You may be thinking, what's the catch? Well, Birch does offer a membership package. If wanting to become a member, you will pay a monthly fee in return for an access-all-areas pass to Birch (there's a £200 joining fee, then a monthly fee of either £130 (6-month commitment) or £120 (12-month commitment)). This is particularly great if you're more local to Birch, and need a place to work during the day while enjoying all other delights on offer in between meetings or in the evening.
But don't let that put you off, because membership isn't required in order to experience Birch to the fullest. You can choose to stay a couple of nights, book a meeting room for your team or even get a table at The Zebra Riding Club for dinner with friends and family. And no need to worry about arranging daycare for your pooch - dogs are welcome too!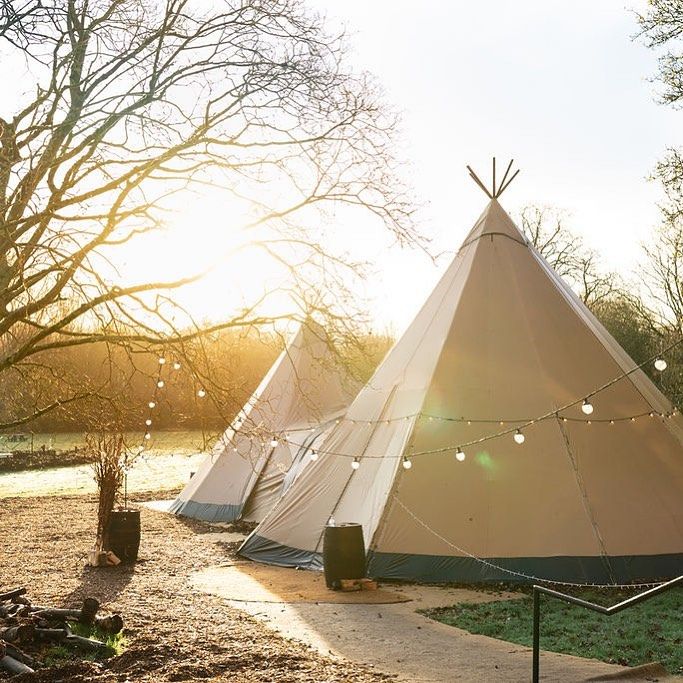 Whatever day you choose to visit, there's something for you to try. You can work in The Hub on Monday, lay at the Lido on Tuesday and bake a croissant on Wednesday (yes, you can wander into the bakery and offer yourself to the team, who will get you baking your own breakfast).
There really is something for everyone, and my stay at Birch was a welcome break I didn't know I was so desperate to take. And while the rooms are nice and the grade II listed mansion Birch is housed in is beautiful, it's the variety of activities that were such a joy to experience. We had the chance to play as well as rest; from walking the grounds and booking a pottery class (yep, you'll be posted your creations once they've been in the kiln and glazed) to an early morning yoga class, a massage and eating many delicious meals.
---
Overall, I was impressed with what Birch had to offer and I wonder if this truly is the start of a new type of hospitality. In my opinion, anything that encourages us to indulge our inner child while also allowing us the opportunity to rest is a good thing, and the more this is offered, the more accessible it will be.
I hope to return to Birch for another stay soon but, beyond that, the ethos behind the brand inspired me to take a bit more time for myself to not only relax and unwind but be creative and try new things. So, while I'd recommend seeing Birch for yourself if you can, I encourage you to invest in yourself. Go for a walk somewhere new, book that treatment you've always wanted or enrol in a class to learn a new skill. Whatever it is, be sure to give yourself what you want and need, because you absolutely deserve it.