Writer, creator, campaigner, and mum-of-two Louise Pentland shares the rollercoaster ride that comes with completing a novel, and the healing, happiness, and opportunities for growth, her daughters bring to her life
"Whip it off!" bestselling author and 'OG' content creator Louise Pentland exclaims. It's the hottest day of the year, and although we're chatting over Zoom, we're both struggling with the heat. Louise has spotted that I'm self-consciously wearing a cardigan over my sleeveless dress, and she wants me to be more comfortable. It's the first time I've ever been encouraged to shed clothing during an interview, and I have to tell you, I love her for it.
A lot of people know Louise to be exactly as she is in this moment: friendly, funny, and here for the real talk about life's ups and downs. If you've followed her on social media, you'll also know that Louise is open about her mental health, and has bravely shared the childhood experiences of abuse that led her to become an active ambassador for the NSPCC.
It's this combination of cheerleading, courage, and charisma that makes Louise such a pleasure to talk to. There's something incredibly down-to-earth about her, and while she may have four novels under her belt, a highly successful media career, and more than 2.2 million subscribers to her YouTube channel, she's emphatic that she still has a lot still to learn about life.
As Louise says, 2022 has been a good year for evolving, and she's relieved that things are looking up after a tough 2021.
"I don't know if it's because during the pandemic everything was put on pause, including my own mental growth, but I feel as though I am having a period of coming out of myself a bit," she says. "Last year was a bit of a bleak, low year, a bit more of a survival year, and now I feel like I'm thriving again. I'm like a sponge and I'm soaking everything up!"
Embracing her post-book publication period is just one way Louise is taking the opportunity to reflect before moving forwards. Her latest novel, the charming Time After Time, hit shelves in August, and Louise is now happily contemplating the central role that writing plays in her life.
"I think it's being able to pour everything out on the page," she says. "When I was little I had diaries, then I'd write in notebooks, then my blog was a continuation of that. Now I have my books."
Keen to show that there are two sides to life as a published author, Louise tempers her enthusiasm by explaining the real process of writing novels, and where her passion truly lies.
"I love coming up with the idea, the characters, and I really like creating child characters because they are so playful," she says. "I enjoy mapping the story out, but the hardest part is the first draft, when you have to get everything in your head out onto the paper.
"That's when I come crashing down. I think it's rubbish, the worst book I've ever written, it's embarrassing, and I'll have to pull the contract because I can't send this book out into the world! Then my editor goes through it, gives me a pep talk and, like magic, it gets really exciting again!"
Hearing people's reactions to the final work produces a feeling of euphoria, Louise says, but that's far from where the story ends. She continues her relationship with the novel's characters as she visualises their lives beyond the last page. This love of deep character creation is, in part, down to the imagination skills she developed as a coping mechanism in her own early years.
"I was a lonely child, and I think that has really helped me," she acknowledges. "I was that kid who would play alone all day with dolls, and make up little lives for them, and now I'm sort of doing that again, but by choice and not loneliness."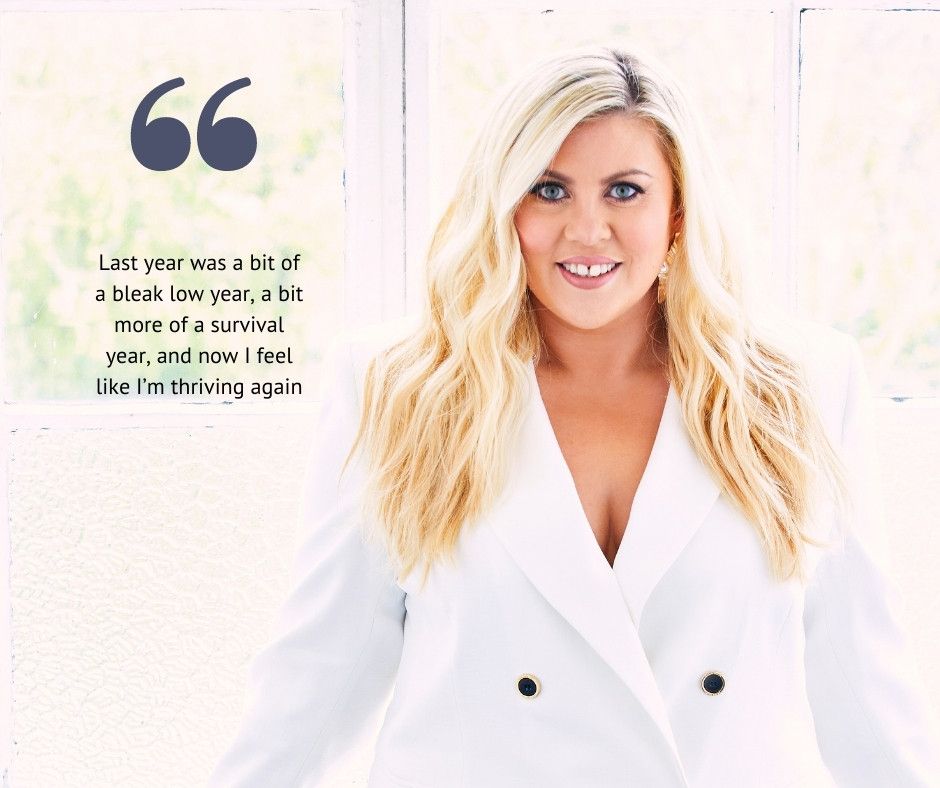 Louise has publicly shared how difficult her childhood was after her mum died when she was just seven years old. After this huge loss, Louise was abused by someone in her immediate caring circle, and she experienced isolation and loneliness as a result.
Earlier this year, Louise shared this experience for the benefit of the NSPCC and those the charity supports. As a grown woman with a greater understanding of the charity's work, Louise created the #NowIKnow campaign to raise awareness.
"I really wanted to highlight the things I now know about the NSPCC that would have made me call them when I was younger," Louise says. "I thought, I've got this audience, why am I not sharing this? A lot of people who follow me are mums or know a child, and I wanted to make them aware of what the NSPCC, and specifically Childline, can do. They're not only there for children, there's a number to call if you're concerned about a child's wellbeing and safety, and they'll signpost you to the right place, because it can be hard to call the police or social services, so this is a good first step."
As well as spreading the word about the NSPCC's invaluable work, Louise set herself a fundraising target of £30,000 to represent the cost of operating the charity for one day, the years since her mum died, and the days in April (her mum's birthday month). By the end of the campaign, she raised a whopping £36,000, and has plans to continue supporting the NSPCC.
While her own mum is always in her thoughts and deeds, Louise is a mum herself, and positively lights up when she mentions her two daughters, Pearl and Darcy.
"As well as a mother/daughter, carer/being cared for relationship, we enjoy each other's company and a friendship, which is really rewarding," she says, smiling. "It's also very healing for me.
"I had a really bleak childhood, where I was abused and also neglected, and I say that in the literal sense. I didn't go to clubs, I didn't have nice packed lunches made for me, I didn't have beautiful clothes carefully put together. So doing that for the girls is nice, because they are benefitting from it, but I'm also redressing that balance. There's a wrong inside me, and I'm making it right. I'm enjoying growing through that."
---
The NSPCC offers support and help for children affected by abuse. If you are worried about a child, email help@nspcc.org.uk or call 0808 800 5000. If you are 18 or under and need help, call 0800 1111.
---
Photography | Nicky Johnston
---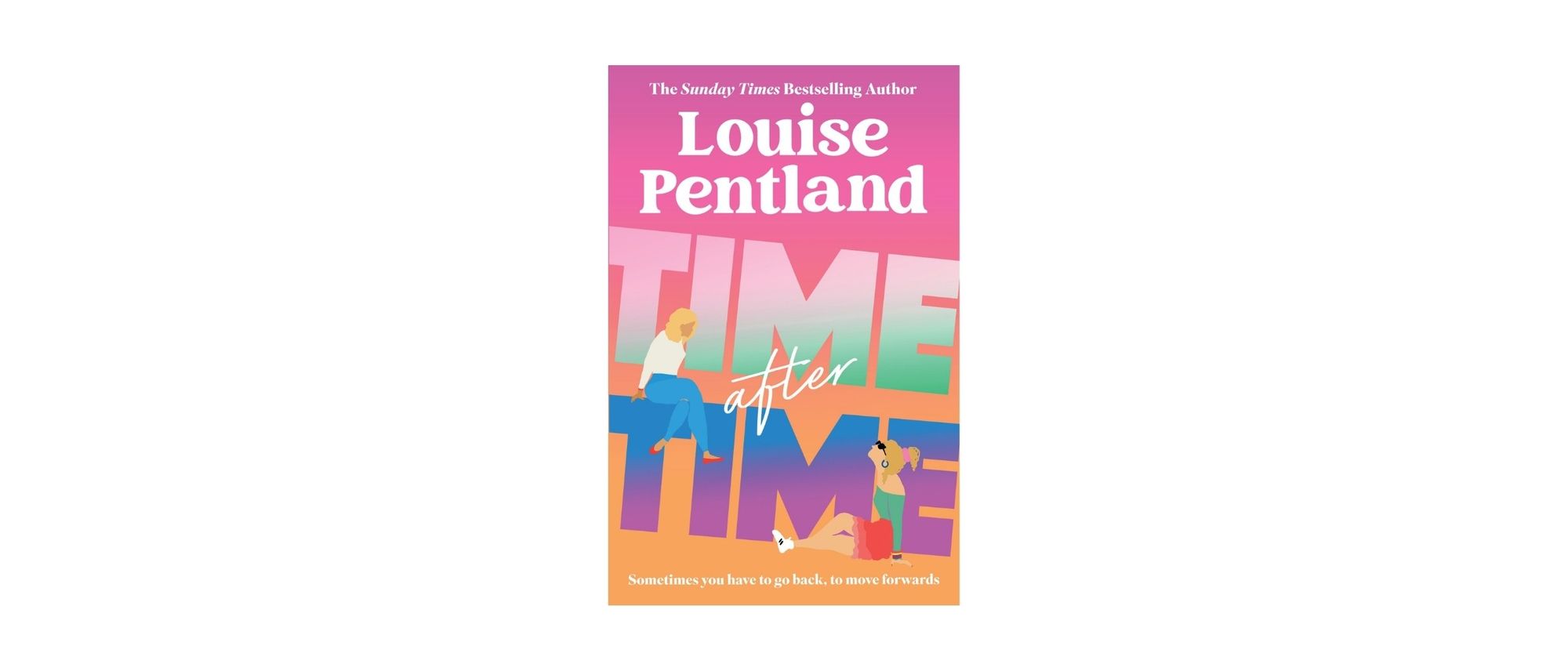 'Time After Time' by Louise Pentland (Bonnier Books, £14.99) is out now.
Listen to the full interview with Louise on Happiful's podcast 'I am. I have'.
---