Is it all too good to be true? Learn how to spot the signs that a company's wellbeing promises are merely surface level
With awareness of mental health issues growing, employers are now, more than ever before, being expected to offer more than the usual benefits package when advertising job roles. However, so-called 'wellbeing washing' is becoming an increasing problem in the workplace, with many organisations claiming to prioritise mental health, but failing to safeguard their employees' mental wellbeing.
"Wellbeing washing is when an organisation advertises themselves to be advocates for wellbeing and mental health. Unfortunately, the reality is that a lot of the time this isn't implemented," explains psychotherapist Sedef Salim. "Wellbeing washing can conceal the fundamental issues at play, and employees can begin to get a strong sense of this contradiction, between what benefits they were promised as employees, and what that actually looks like."
Getting employee wellbeing right should be a priority for companies – as, according to research conducted by the government's Health and Safety Executive (HSE), 12.8 million working days were lost in 2018–19 due to stress, depression, and anxiety – but that doesn't always happen.
"What's lacking in the work environment ends up impacting the employee's mental health and wellbeing," says Sedef. "This can have serious repercussions on the mechanics of running an organisation successfully, as good mental health is a crucial underpinning of employee performance."
This disparity in what companies offer on paper, compared to the support they actually provide, can lead to many people feeling unsupported by their workplace. But, understanding what wellbeing washing is, and how it manifests, can help us navigate it when it arises. So, how can you spot the signs that, behind the big wellbeing claims, something isn't adding up?
1. The organisation has a bad reputation
You can probably assume that if past employees have negative things to say about a company on sites such as Glassdoor, chances are that your experience will be similar, if not the same.
"While reading these reviews, you may notice a common theme or narrative," says Sedef. "This can give you some insight into what aspects the organisation may be lacking in."
Some red flags to watch out for when looking at company reviews include poor work-life balance, understaffing, and poor leadership, as well as other indications of toxic work culture such as discrimination, bullying, and low morale. These points can all indicate that a company lacks an effective wellbeing strategy.
2. There is a quick turnaround of employees
"If you notice that several employees are leaving and resigning all at once, this could be an indication that the organisation hasn't carried out certain actions that they had originally advertised to potential candidates," says Sedef.
If you are already working at the company, this is something that you will see first-hand. But if you're looking into a prospective company, you may be able to pick up on this on a site like Glassdoor, or you can ask about average employee turnover in interviews.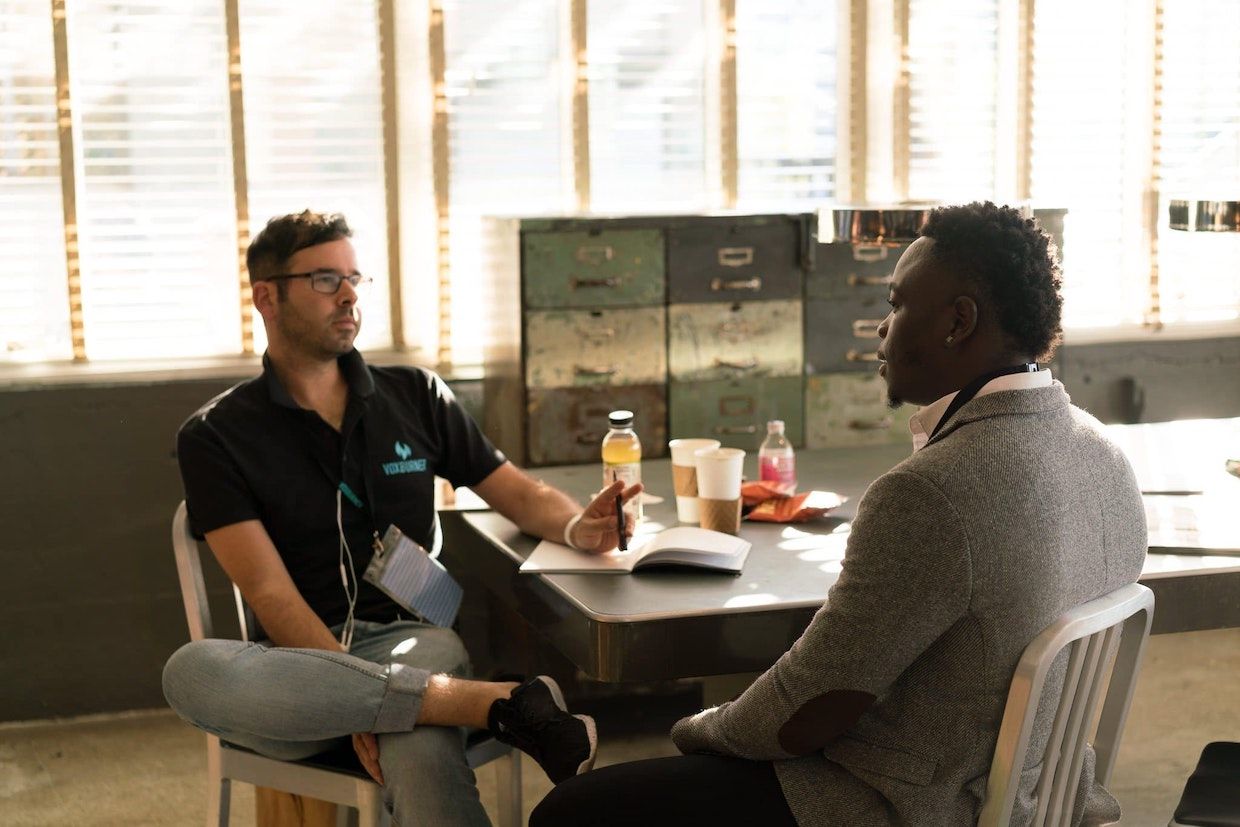 3. They don't deliver on their promises
Companies like to talk about the benefits they can offer, but a key marker of organisations that are guilty of wellbeing washing, is their failure to back those benefits up.
"A company may be good at advertising all the benefits that come with the job, such as their value for their employees and awareness of employee wellbeing," says Sedef. "But if your annual leave requests get denied and you find yourself doing overtime, then a wellness walk or a dedicated meditation room just doesn't cut it, and brushes over bigger issues."
4. The culture feels toxic
How we feel at work can have a huge impact on our mental wellbeing. One study from the International Journal of Environmental Research and Public Health showed that employees in a highly competitive environment tended to struggle with their mental health more than others.
"Toxic work culture can make us feel like we have to edit ourselves," says Sedef. "Perhaps we notice some employees getting more leeway than others, or we pick up on a sense of favouritism happening in the workplace. All of this can create feelings of stress around how safe our position is."
Finding a workplace environment that places a high value on employee wellbeing isn't always easy, but it's important that we demand more of companies, and ask them how they deliver on their wellbeing initiatives.
"Employers need to open up an honest dialogue with their employees about the type of support they're looking for," adds Sedef. "This will communicate to employees that their voices are being heard."