All her life, Motsi Mabuse has worked hard for her countless achievements, but a highly critical and competitive industry led her to question her self-worth. Now, she's taking back control, consciously practising self-love, radical acceptance of her vulnerability, and making time for those who light up her life
By the time you read this Strictly Come Dancing, the much-loved TV sensation, will be back on our screens, and Motsi Mabuse will be sharing guidance and praise for this year's intake from her place on the judges' panel. To the show's army of loyal fans, Motsi is well-known for exuding warmth, tempered honesty, and the kind of passion that comes from first-hand experience of dancing competitively.
When we speak in late summer, Motsi is sitting under the shade of a poolside umbrella, chatting animatedly over Facetime about her book, Finding My Own Rhythm, while her daughter plays off-camera. Motsi is taking a break before her busy schedule starts again. She's allowed herself a couple of hours each day for interviews but, after that, it's strictly holiday time with her family.
Setting healthy boundaries such as this, she says, hasn't always been possible, and giving herself permission to take a greater level of control over her own time has not only been a revelation, but a conscious practice.
"When I turned 40, my view changed because I had my child and my husband who I very much love," she says, smiling. "Working hard is one thing, but living is another. I think the problem is that you cannot reach or attain so much if you don't work hard, but at the same time, that means you have to make sacrifices. However, I'm at a stage in my life now, where I really want to spend a lot of time with the people I love. So I'm very specific about my time, and I've built a team around me who have children and family, so they understand me."
The joy of becoming a mum, combined with the arrival of Covid and a global lockdown, gave Motsi a much-needed period of time to stop, reassess her life, and understand where she needed to make positive changes. In addition to a greater focus on her family, she realised that her relationship with herself needed some nurturing too, after she'd spent most of her life pushing herself to do more, be more, and work harder in the dance industry.
Motsi's lifelong relationship with the world of dance began when she was just a child. She grew up in South Africa under the system of racial segregation known as apartheid, which, she notes, had a huge impact on how she saw herself. As she shares in her book: "Growing up within a system that sets certain people above others was bound to have consequences: for the girl I was, for the dancer I became, and for the course I followed. And, although I didn't fully understand it at the time, perhaps the biggest of these consequences was feeling that I really had to prove my worth. I had to find a way to accept myself and feel accepted; even more than that – to be celebrated for who I was and the talents I had, as every person should be."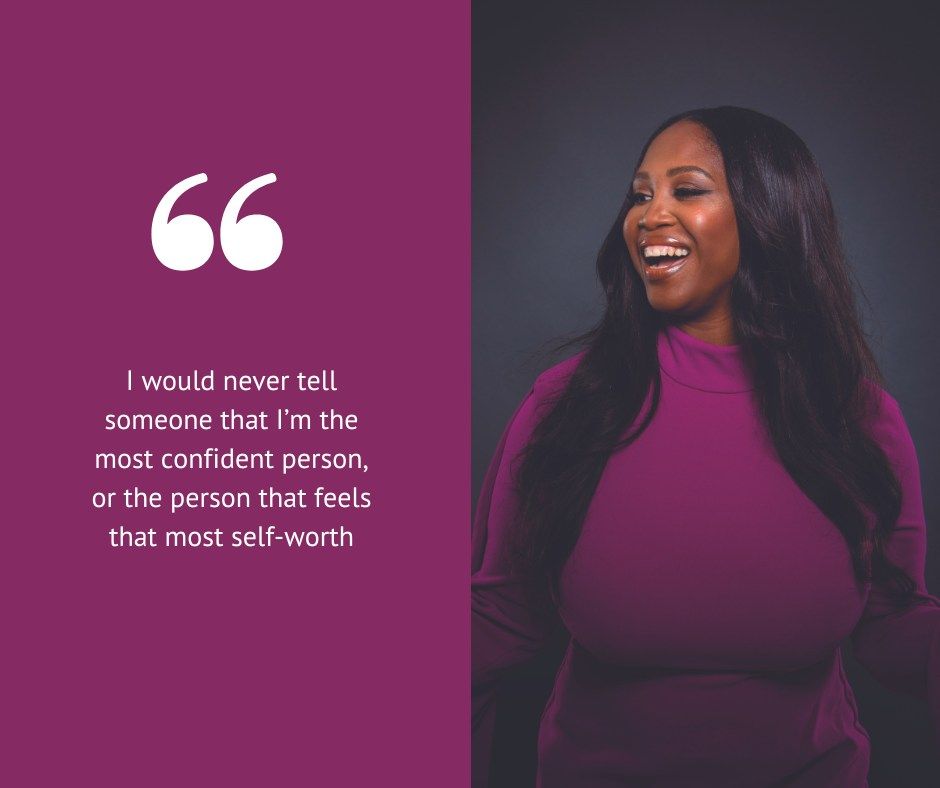 Revisiting her early years was tough for Motsi, especially when it came to reading back her words for the audio book. "That made me cry a few times," she says. "I'm a grown woman now and, as an adult, looking at that child, I had so much empathy, sympathy, and love. I wanted to give love to that little girl. It was quite an awakening, hearing those words out loud and also being able to hear them from a place where I'm able to think that this is a part of me, that is behind me."
In sharing her story to date, Motsi also detailed the lengths she had to go to in order to become a professional competitive dancer. She endured harsh criticism, scrutiny, and the economic disadvantages that breaking into the industry can bring. The continual discourse around her body also affected her deeply, and impacted the way she saw herself.
With these years in the rear-view mirror, it would be all too easy to suggest that Motsi has triumphed in the face of undeserved criticism. But as with us all, her early experiences have left their mark and this, she shares, takes work to undo.
"Working on these things when you're in the public eye isn't always the easiest. You go through ups and downs and learnings," she explains. "For example, when I was a dancer I didn't have money. Then, when I started working more, I got money and all these fancy and expensive things, and then I realised they didn't help. It can be so tempting to buy or do the next thing that will fill a gap, or that people will validate you for, until you realise the validation comes from within.
"And working on learning to validate yourself is so, so difficult," she continues. "We all speak about self-love, self-acceptance, self-awareness to the point these words are just hashtags on social media, but we have to apply these concepts to ourselves."
This can be easier said than done, Motsi notes, but she's willing to be transparent about how she actively tries. "Sometimes, I'm so vulnerable. I tell my husband and I hate that he will see me in that way. But I've made the step of telling someone and then I go through it. I feel it and I move on. Maybe the next day I go three steps back, but I keep on going."
Motsi certainly keeps moving forward. In her career, in her efforts to create a greater work-life balance, and in her self-worth practice. It sounds like the hard work, once again, is paying off for her.
"I've decided to accept that's who I am. I'm vulnerable, I'm very emotional. I'm a sensitive person and I'm always going to be that way," she concludes. "I would never tell someone that I'm the most confident person, or the person that feels the most self-worth. I think I'm just now really learning to say, 'I'm proud of me.'"
---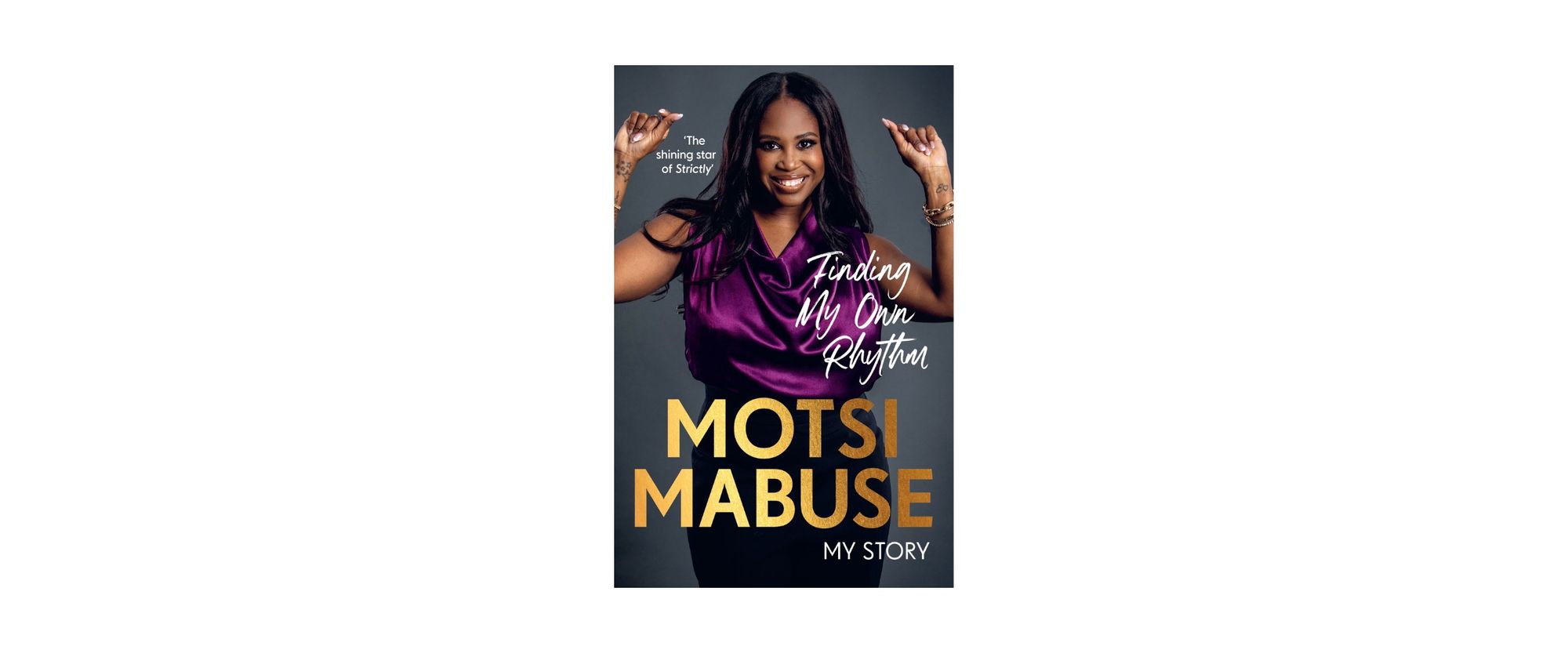 'Finding My Own Rhythm' by Motsi Mabuse (Ebury Spotlight, £20) is out now. Watch 'Strictly Come Dancing' on BBC One and BBC iPlayer.
---
Photography | Andrew Hayes-Watkins
---