TV presenter, producer, podcast host, and long-time mental health advocate Anna Richardson knows the life-changing value of hypnotherapy, as well as the stigma-busting impact of discussing life's highs and lows – and she'll happily start the conversation by sharing her own experience
There's something about Anna Richardson that makes it very easy to open up to her. Within minutes of meeting, we're already chatting about the menopause and my mother's reaction the first time she watched Naked Attraction (for context, she wondered if shaving 'down there' is in fashion?!).
In person, Anna is as unwaveringly warm and generous with her personal insights as she is on screen. She's ready to talk about pretty much anything, and throughout her stellar career as a TV presenter, producer, and writer, she's done just that. For Anna, sharing life's experiences is a sure-fire way to remove the shame and stigma often associated with mental health and illness, poor body image, and sexual expression.
"I often reflect upon why talking and sharing is so important to me," Anna muses. "It might have something to do with my upbringing. My father was a vicar and my mother was a teacher, and I was brought up in a very busy, very open vicarage. It was at the heart of the community and our door was open to everybody. I think that was what prompted my interest in people's stories.
"As for my interest in shame, as much as we embraced people coming through our door, my parents were in a very unhappy marriage," Anna explains. "There was definitely a sense of shame around that. I was told as a child that I shouldn't talk about my emotions, or what was going on at home. So I think that's led me, as an adult, to be curious about other people's stories, to remove the stigma of shame, and to work on transformational shows. I always want to encourage people to own their shame, to tell themselves a different story to show that change is absolutely possible."
The possibility of a different way of being – and seeing the world – is a constant theme throughout Anna's work and conversations. She's a seeker; someone who is constantly curious about how we move through our lives, and she's open to new possibilities and to challenging her own beliefs and behaviours. She's unequivocally positive about the power of both therapy and hypnotherapy, and her need to seek professional support for her mental health. Hypnotherapy in particular, she shares, helped her to address a difficult relationship with food that she'd previously been unable to get to the root of.
Uncovering what was happening beneath the surface for Anna began with a session led by world-renowned Rapid Transformational Therapy (RTT) founder, and now friend, Marisa Peer. As part of a show, Anna was tasked with trying different approaches to both diet and body acceptance techniques, and reported the results back to audiences.
Anna confesses she was initially cynical about the effectiveness of hypnotherapy, but her experience was transformational. "I'd always struggled with eating, because I eat my emotions," she says. "But through this hypnosis session with Marisa, I made the connection that when I was very little, I used food as a coping mechanism when my mum was ill in hospital, and that mechanism had continued into adulthood.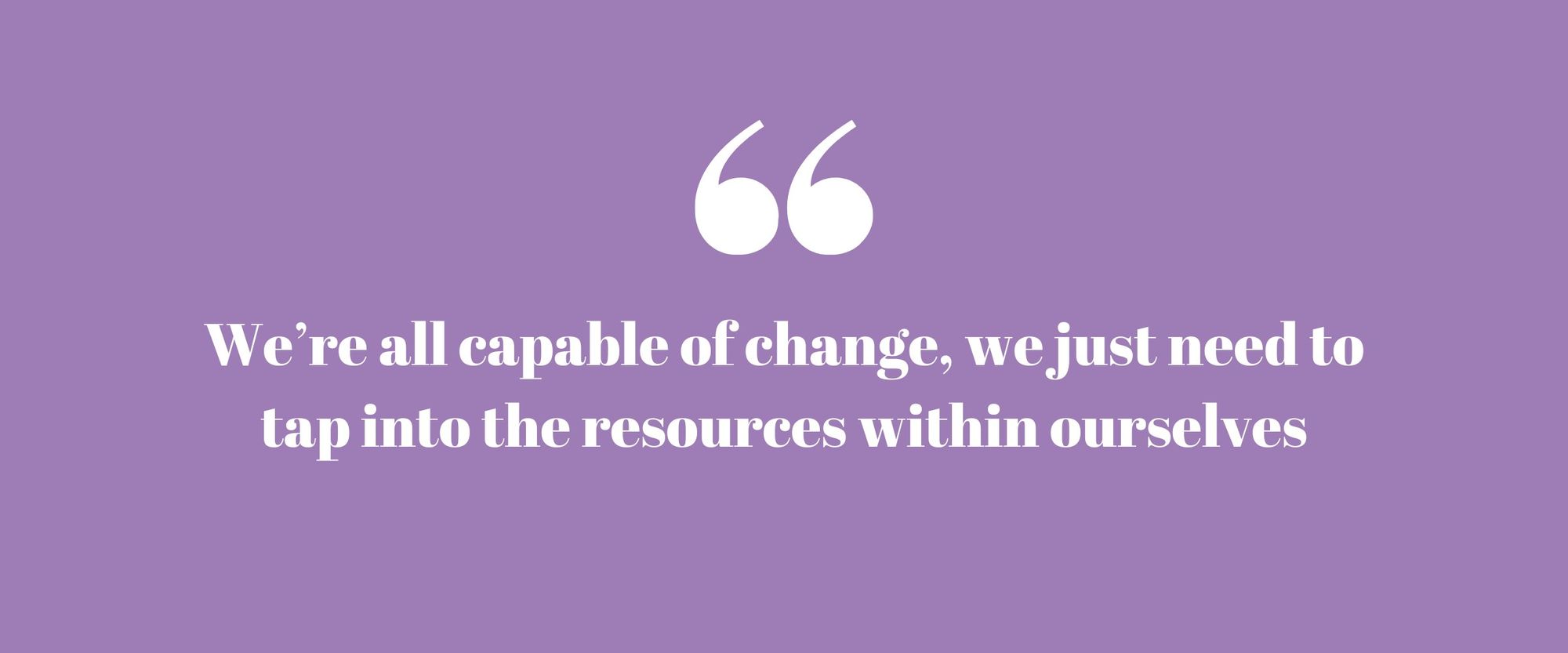 "What Marisa was very cleverly able to do was say to me, 'You're not a child who is four, you're an adult now. You don't need to do that anymore. There's a better way of being. You can be whoever you want to be, and look however you want to look.' That message was so powerful, it was extraordinary."
This interaction sparked a deep desire in Anna to understand more about hypnotherapy and, as a result, she trained and qualified as a cognitive hypnotherapist. She remains a staunch advocate for the impact hypnotherapy can have for everybody, if they're willing to give it a go. "I believe we're all capable of change," she asserts. "We just need to tap into the resources within ourselves, have our hands held, and shown how to do it."
Hypnotherapy remains part of Anna's personal toolkit for managing life's challenges to this day. Most recently, she's sought hypnotherapy to work through a big change in her life – the menopause. She's found this transition difficult, confronting, and anxiety-provoking, but in the style she's become known and loved for, she wants to share her experience in the hope that it will help others, too
"It's a transition in our lives that hasn't been spoken about enough, certainly historically, and just how difficult the change in hormones can be on our mental health, and how we feel about ourselves, physically," Anna says. "Yet there's another side to it, which is knowing ourselves, being unafraid to confront and challenge, and have some fun.
"I balance those two sides with good psychotherapy, hypnotherapy, and mindfulness. It's important to check in on yourself every day too and think, 'How am I feeling?' Sometimes I feel challenged, sometimes I feel my confidence has been hit, but I'm OK. I'm on my journey, and I'm coming through the other side of it."
Therapy evidently plays a key role in Anna's life. She's keen to impress the importance of finding the methods that work for each of us personally, as well as making the time to access external support, wherever possible.
"In the same way that we check in with our GP if we're feeling a bit off, or go to the dentist if our teeth are a bit dodgy, we should check in with ourselves mentally as much as we do physically," Anna says. "I think that we should all be having therapy, whatever that therapy looks like for you. Whether it's counselling, psychotherapy, hypnotherapy, a mindfulness course, working with a shaman, or having acupuncture!
"I just really believe that everybody should be checking in with another person, a qualified stranger, who can take the story you're telling yourself, help you challenge it, and then change it into a healthier, better version."
---
Photography | Matt Russell
---
Listen to Anna's new podcast 'It Can't Just Be Me', wherever you find your podcasts. You can also hear the full interview with Anna on Happiful's podcast, 'I am. I have'.