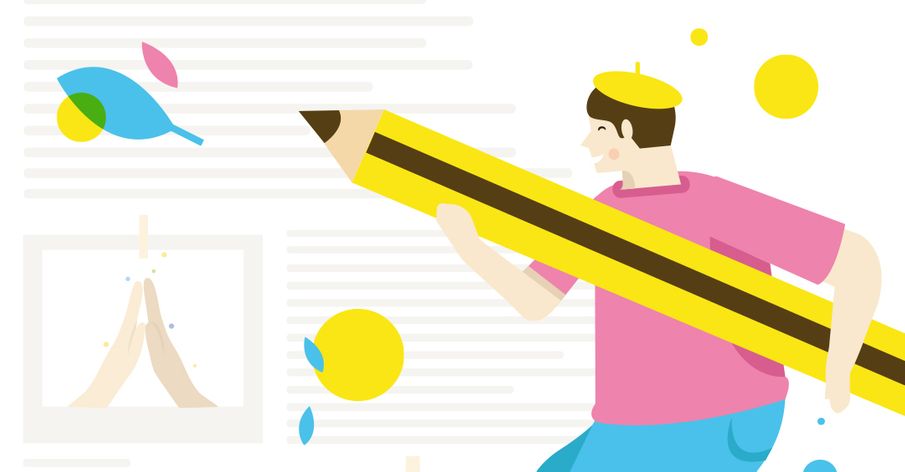 Interested in writing for Happiful magazine?
At the heart of Happiful is the aim to create a healthier, happier, more sustainable society.
We're looking for fascinating stories that focus on the promotion of good mental health, the prevention of bad mental and physical health, and the issues that inspire a better society for all.
As a specialist print and digital magazine, it's imperative that we really zoom in on any topic that we discuss. For example, a general piece on easing depression has probably been covered – but an exploration of 'What to expect when you stop taking antidepressants' or '12 things you didn't know could be symptoms of depression' gets to the core of a subject, and offers our readers something deeper than the general advice they may have heard many times before.
Most importantly, we like stories that are relevant and authentic. Often, Happiful stories will contain positive and actionable elements that inspire our readers to make a difference in their lives, and in the lives of others.
---
Features
Features are the beating heart of our magazine. Yours should be informative, thought-provoking, and grounded in the latest thinking and research. Ensure that you have read the most recent issue of Happiful so that you understand what we look for in features, and are also aware of the topics that we have already covered.
A typical Happiful feature will range in length from 900–1,200 words.
Your feature pitch should briefly explain what the story is, what's fascinating about it, and why Happiful should cover it.
If you have case studies, experts, and original photos, these are a huge bonus – ensure that you include this in your initial email. If you do not yet have these things, outline what you aim to collect. Once commissioned, if needed we are able to connect you with experts from one of Happiful's five directories of professionals:
Please allow five working days for any press requests.
---
Happiful Hacks
Happiful Hacks are supportive, actionable advice pieces – between 700 and 750 words – that provide people with practical tips that they can take away to enhance their lives. The topics they cover can be almost anything, provided the advice benefits mental health and wellbeing.
For some prior examples, flick through our latest issue, or visit the 'Happiful Hacks' section on our website. Below are some good examples of our style:
To pitch a Happiful Hack, please send an outline of your topic and the steps you plan to cover. You may also wish to work with a Happiful expert using the details above.
---
Sending a pitch
Good pitches are clear, concise, and eye-catching. To make sure that your pitch stands out, send us a proposed headline, outline of the piece, and some examples of your previous work.
It is vital to us that you have a good understanding of the Happiful tone and focus. Ensure you have read a selection of issues, paying close attention to way that we structure different sections of the magazine.
Tell us how your piece is going to be different to others we have published, and why it's important that we cover this topic now.
---
Important information
Send your initial pitches to editorial@happiful.com
Give a clear description of your story idea in the email subject line.
If you have them, please include links or examples of previously published writing.
For any other questions, please see our FAQs.